Company Overview
Armada Enterprise LLC provides luxury transportation solutions that make it easier, nicer, more reliable and enjoyable for people to get where they need to go using rideshare apps like UBER and LYFT. Our goal is to assist you in driving the best vehicle to get you the best way to earn on these top tier platforms without the cost of owning a luxury car, paying car insurance, and the high cost of gas with little to no help. We have made this program extremely affordable for everyone. With Armada Enterprise carsharing, Affordable luxury is the ONLY way we ride.
Job Summary
We are located at in the heart of Capital Hill near DC National Mall and open to fleet members 24hrs a day 7days a week.
We especially cater to drivers who currently work with UBER, Lyft, Sidecar, Deliv, Postmates, or Roadie. If you need a better car to make better pay like UBERSelect trips, WE have the luxury solution.
Responsibilities and Duties
Must be at least 23 years old
Must maintain professionalism
Must have a valid Drivers License
NO minimum hours to work per week
Good driving record is GREAT!
Background check
Qualifications and Skills
Experience in transportation (such as a delivery driver, driver, professional driver, driving job, truck driver, heavy and tractor-trailer driver, cdl truck driver, class a or class b driver, local truck driver, company truck driver, taxi driver, taxi chauffeur, cab driver, cab chauffeur, taxi cab driver, transit bus driver, bus driver, coach bus driver, bus operator, shuttle driver, bus chauffeur) you might also consider partnering with us to earn extra money
Benefits and Perks
NO CAR LOAN - (BMW-savings=$40,000 not including tax, fees, interest)
NO CAR PAYMENT-(savings= up to $5000down payment depending on credit and $500monthly)
DRIVE2BUY program- Work toward your vehicle downpayment and buy a car (Savings=$3000 in interest payments)
NO Maintenance costs- No oil changes, No brake pad replacements, tires etc... No worries and car failure (Savings= $1200.00)
SHARED FUEL COSTS- Most Jet companies figured out that sharing fuel keeps the jet in the air longer at a cheaper cost than one person. (savings= $1000 per month)
NO INSURANCE PAYMENT- (Savings= $250.00 per month)
NO CREDIT CHECK!
NO CREDIT CARD NEEDED!
TOTAL POTENTIAL SAVINGS = $58,000
IF COMPARED US TO RENTING THE SAME CAR- (YOU WOULD STILL HAVE TO PAY YOUR INSURANCE AND ALL THE FUEL COSTS. ALSO, RENTALS CANNOT BE USED FOR RIDESHARE WORK. THIS IS JUST COMMON SENSE SAVINGS ).
Use our fleet carshare system to gain the benefits of private vehicles without the costs and responsibilities of ownership. Instead, working as a team of individual rideshare members to access a vehicle on an as-needed basis to pursue rideshare activities.
GET INTO THE DRIVER SEAT!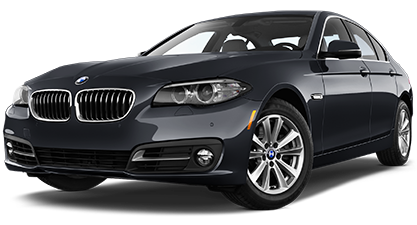 BMW 528i